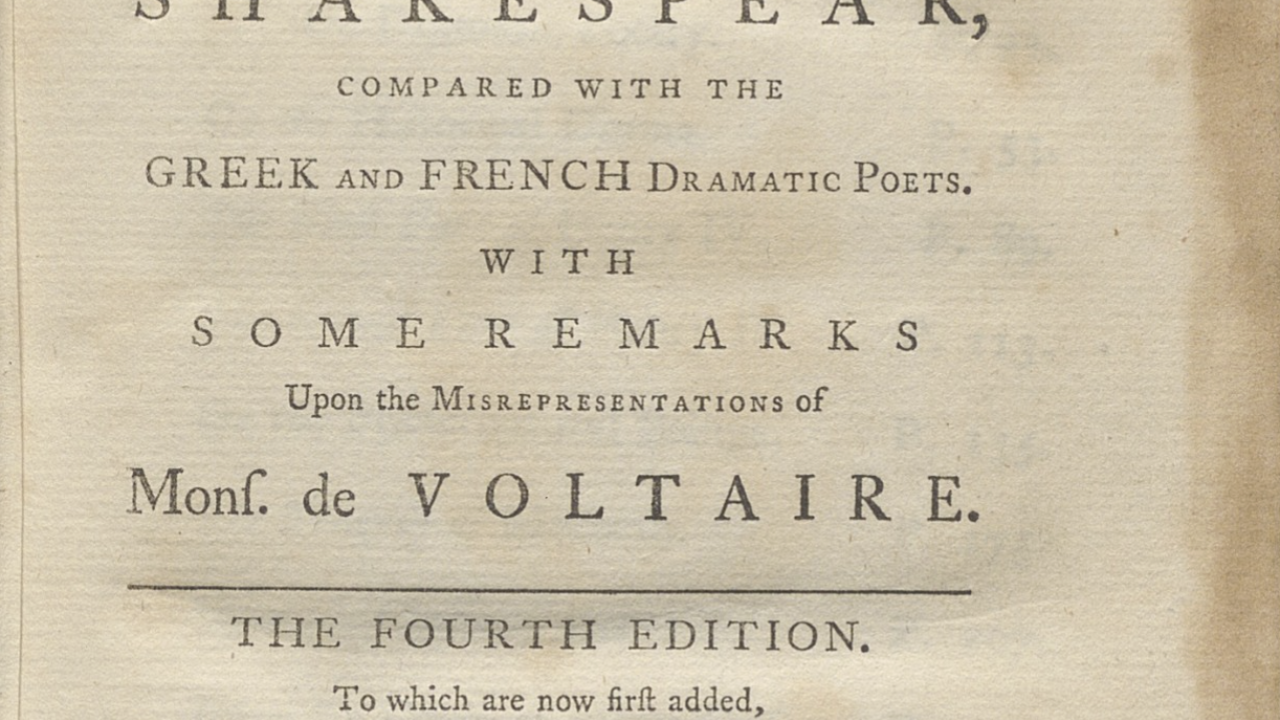 Location
UCLA William Andrews Clark Memorial Library, 2520 Cimarron St. Los Angeles, CA 90018
Eighteenth Kenneth Karmiole Lecture on the History of the Book Trade
Lecture by Elizabeth Eger, King's College London
Elizabeth Montagu, dubbed "Queen of the Bluestockings" by Samuel Johnson, was an author, an industrialist, and an avid consumer of books, who valued reading as the route to intellectual freedom. Famous in her lifetime, she was at the heart of several Enlightenment social networks and championed women's writing and education. In 1925 A. S. W. Rosenbach, a book dealer from Philadelphia, travelled to London to acquire her correspondence, which he described as "The most extraordinary collection of autograph letters of the greatest literary and social leaders of the eighteenth century ever offered for sale." He sold the letters to Henry Huntington, and ever since, scholars have made a pilgrimage to Los Angeles to read them. (Some 6,900 are at the Huntington; others are held in other distinguished archives including the Clark Library.) This talk will offer an introduction to Montagu's world. Through discussion of selected letters, and one of Montagu's "Dialogues of the Dead" (Dialogue III, between Plutarch, Charon and a Modern Bookseller), Dr. Eger will reveal that eighteenth-century women were highly aware of the potential profits and losses of the eighteenth-century trade in books, wit, and conversation.
Elizabeth Eger (King's College London) is a writer with an academic background in the history of eighteenth-century literature and ideas. She first visited Los Angeles in 1998 to research Montagu's Essay on Shakespeare (1769) for volume one of the six-volume Bluestocking Feminism edited by Gary Kelly (1990). She has published widely in the field of bluestocking cultural history. Her work has included an exhibition, Brilliant Women (National Portrait Gallery, 2008); the book Bluestockings: Women of Reason from Enlightenment to Romanticism (Basingstoke: Palgrave, 2010), and co-edited books on luxury and visual culture; and she is currently writing a biography of Elizabeth Montagu for Oxford University Press. She is a Consultant Editor and Trustee for the charity Elizabeth Montagu Correspondence Online, a new open-access project designed to be accessible to all those interested in Montagu and her many worlds.
---
The lecture is free to attend with advance registration. It will be held in-person at the Clark Library and livestreamed on the Center's YouTube Channel. No registration is required to watch the livestream.  Registration will close on Monday, December 4 at 5:00 p.m. Seating is limited at the Clark Library; walk-in registrants are welcome as space permits.