UC Davis MEMS Publications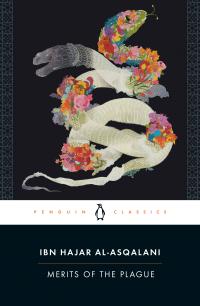 Merits of the Plague
By Ibn Hajar al-Asqalani
Introduction by Joel Blecher and Mairaj Syed
Edited by Joel Blecher and Mairaj Syed
Translated by Joel Blecher and Mairaj Syed
Notes by Joel Blecher and Mairaj Syed
Six hundred years ago, the author of this landmark work of history and religious thought—an esteemed judge, poet, and scholar in Cairo—survived the bubonic plague, which took the lives of three of his children, not to mention tens of millions of others throughout the medieval world. Holding up an eerie mirror to our own time, he reflects on the origins of plagues—from those of the Prophet Muhammad's era to the Black Death of his own—and what it means that such catastrophes could have been willed by God, while also chronicling the fear, isolation, scapegoating, economic tumult, political failures, and crises of faith that he lived through. But in considering the meaning of suffering and mass death, he also offers a message of radical hope. Weaving together accounts of evil jinn, religious stories, medical manuals, death-count registers, poetry, and the author's personal anecdotes, Merits of the Plague is a profound reminder that with tragedy comes one of the noblest expressions of our humanity: the practice of compassion, patience, and care for those around us. For more info, see book link.
---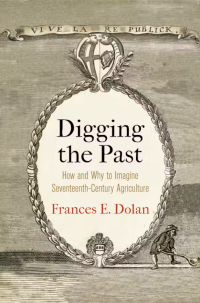 Digging the Past
By Fran Dolan
We are today grappling with the consequences of disastrous changes in our farming and food systems. While the problems we face have reached a crisis point, their roots are deep. Even in the seventeenth century, Frances E. Dolan contends, some writers and thinkers voiced their reservations, both moral and environmental, about a philosophy of improvement that rationalized massive changes in land use, farming methods, and food production. Despite these reservations, the seventeenth century was a watershed in the formation of practices that would lead toward the industrialization of agriculture. But it was also a period of robust and inventive experimentation in what we now think of as alternative agriculture. This book approaches the seventeenth century, in its failed proposals and successful ventures, as a resource for imagining the future of agriculture in fruitful ways. It invites both specialists and non-specialists to see and appreciate the period from the ground up.

Building on and connecting histories of food and work, literary criticism of the pastoral and georgic, histories of elite and vernacular science, and histories of reading and writing practices, among other areas of inquiry, Digging the Past offers fine-grained case studies of projects heralded as innovations both in the seventeenth century and in our own time: composting and soil amendment, local food, natural wine, and hedgerows. Dolan analyzes the stories seventeenth-century writers told one another in letters, diaries, and notebooks, in huge botanical catalogs and flimsy pamphlets, in plays, poems, and how-to guides, in adages and epics. She digs deeply to assess precisely how and with what effect key terms, figurations, and stories galvanized early modern imaginations and reappear, often unrecognized, on the websites and in the tour scripts of farms and vineyards today. For more info, see book link.